20 Dec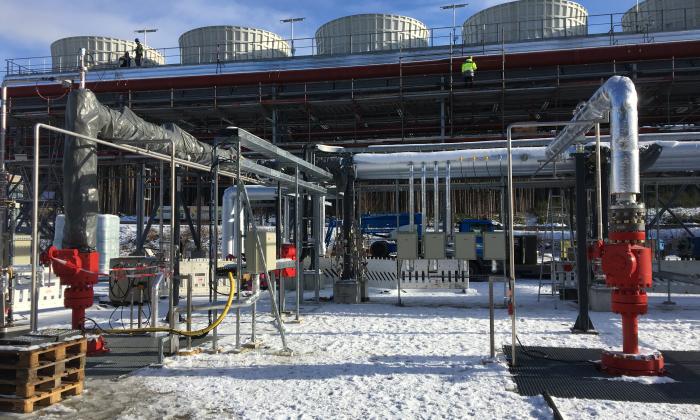 On 17 December 2018, shortly before Christmas, the trial operation was commenced in Holzkirchen. As a first step, the submersible centrifugal pump has been in operation since the 19th December and the heat produced fed into the Holzkirchen district heating network. From spring 2019, the power plant will also commence a trial operation. The trial operation and various test works are expected to continue throughout the coming year.
Holzkirchen is currently the southernmost and deepest hydrothermal geothermal project in Germany. The two wells drilled in 2016 and 2017 reached final depths of approx. 5,100 m (vertical) with a drilling distance of up to 6,084 m. The drilling component of the project was completed in 2017. The geothermal plant in Holzkirchen is to be operated with a temperature of approx. 155°C and a production rate of approx. 55 l/s.
ERDWERK supervised the subsurface component of the project in Holzkirchen from the planning, the overall construction management for the two deep wells to the now completed commissioning of the submersible centrifugal pump and the long-term pump test.
Further information about the Holzkirchen geothermal project can be found on the website of Gemeindewerke Holzkirchen: https://www.gw-holzkirchen.de/de/Geothermie/