29 Mar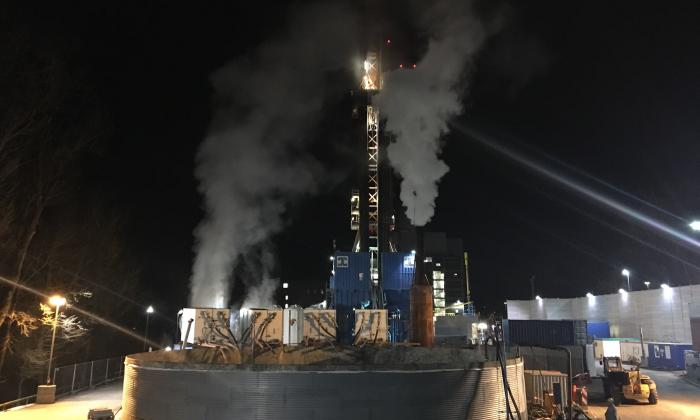 The pump tests for the Well Th3 commenced on 26.03.2019, following the successful drilling of the third of six wells for the SWM geothermal project Schäftlarnstraße (Munich).  
This marks the halfway point of one of the biggest projects of its kind in Europe. 
The results of the previous 2 wells have been very promising. The final geothermal power plant shall have a capacity of 50MWth and supply heat for a least 80,000 residence of the Sendling district in Munich.
More Info:  https://www.erdwerk.com/en/schaftlarnstrasse