21 Dec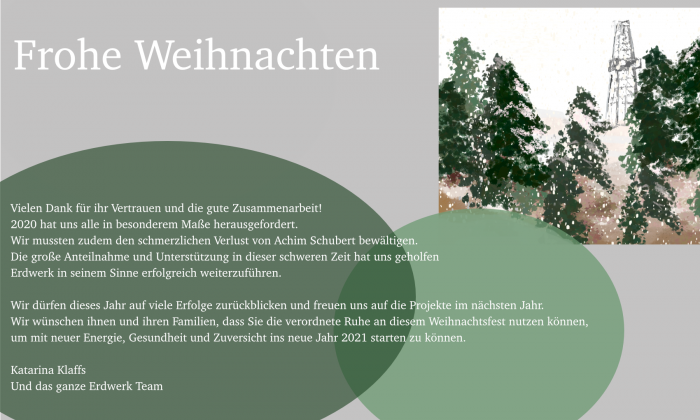 Many thanks for your trust, support and collaboration!
2020 was a particularly challenging year.
In addition we had to overcome the loss of Achim Schubert.
All the support received through this difficult time has helped ERDWERK to continue his vision. 
We are able to look back on a lot of success this year and look forward to the projects coming in the next year. 
We hope you and your families can take advantage of the quieter times required of us over this festive period, and begin 2021 with new energy, confidence and health.